In honour of Valentine's Day I'm stepping out of my comfort zone to read more romance novels. Here are the books I'd like to read this month, which will probably change by the end of the month! LOL Tell me which ones you've read, and what you're planning on reading in the comments 🙂
Title: Strange the Dreamer (Strange the Dreamer #1)

Author: Laina Taylor

Published March 2017 by Little, Brown Books for Young Readers

Genre: YA Fantasy Romance

Synopsis: The dream chooses the dreamer, not the other way around—and Lazlo Strange, war orphan and junior librarian, has always feared that his dream chose poorly. Since he was five years old he's been obsessed with the mythic lost city of Weep, but it would take someone bolder than he to cross half the world in search of it. Then a stunning opportunity presents itself, in the person of a hero called the Godslayer and a band of legendary warriors, and he has to seize his chance or lose his dream forever.
What happened in Weep two hundred years ago to cut it off from the rest of the world? What exactly did the Godslayer slay that went by the name of god? And what is the mysterious problem he now seeks help in solving?
The answers await in Weep, but so do more mysteries—including the blue-skinned goddess who appears in Lazlo's dreams. How did he dream her before he knew she existed? And if all the gods are dead, why does she seem so real?
Welcome to Weep.
Title: Gingerbread

Author: Helen Oyeyemi

Expected Publication: March 5, 2019 by Random House

Genre: Fantasy (Magical Realism), Retelling

Synopsis:
Influenced by the mysterious place gingerbread holds in classic children's stories–equal parts wholesome and uncanny, from the tantalizing witch's house in "Hansel and Gretel" to the man-shaped confection who one day decides to run as fast as he can–beloved novelist Helen Oyeyemi invites readers into a delightful tale of a surprising family legacy, in which the inheritance is a recipe.

Perdita Lee may appear to be your average British schoolgirl; Harriet Lee may seem just a working mother trying to penetrate the school social hierarchy; but there are signs that they might not be as normal as they think they are. For one thing, they share a gold-painted, seventh-floor walk-up apartment with some surprisingly verbal vegetation. And then there's the gingerbread they make. Londoners may find themselves able to take or leave it, but it's very popular in Druhástrana, the far-away (and, according to Wikipedia, non-existent) land of Harriet Lee's early youth. In fact, the world's truest lover of the Lee family gingerbread is Harriet's charismatic childhood friend, Gretel Kercheval–a figure who seems to have had a hand in everything (good or bad) that has happened to Harriet since they met.

Decades later, when teenaged Perdita sets out to find her mother's long-lost friend, it prompts a new telling of Harriet's story. As the book follows the Lees through encounters with jealousy, ambition, family grudges, work, wealth, and real estate, gingerbread seems to be the one thing that reliably holds a constant value. Endlessly surprising and satisfying, written with Helen Oyeyemi's inimitable style and imagination, it is a true feast for the reader.
Title: The Wolf and the Watchman

Author: Niklas Natt Och Dag

Expected Publication: March 5, 2019 by Atria Books

Genre: Historical Fiction, Mystery (crime), Thriller

Synopsis:
It is 1793. Four years after the storming of the Bastille in France and more than a year after the death of King Gustav III of Sweden, paranoia and whispered conspiracies are Stockholm's daily bread. A promise of violence crackles in the air as ordinary citizens feel increasingly vulnerable to the whims of those in power.

When Mickel Cardell, a crippled ex-solider and former night watchman, finds a mutilated body floating in the city's malodorous lake, he feels compelled to give the unidentifiable man a proper burial. For Cecil Winge, a brilliant lawyer turned consulting detective to the Stockholm police, a body with no arms, legs, or eyes is a formidable puzzle and one last chance to set things right before he loses his battle to consumption. Together, Winge and Cardell scour Stockholm to discover the body's identity, encountering the sordid underbelly of the city's elite. Meanwhile, Kristofer Blix—the handsome son of a farmer—leaves rural life for the alluring charms of the capital and ambitions of becoming a doctor. His letters to his sister chronicle his wild good times and terrible misfortunes, which lead him down a treacherous path.

In another corner of the city, a young woman—Anna-Stina—is consigned to the workhouse after she upsets her parish priest. Her unlikely escape plan takes on new urgency when a sadistic guard marks her as his next victim.

Over the course of the novel, these extraordinary characters cross paths and collide in shocking and unforgettable ways. Niklas Natt och Dag paints a deliciously dark portrait of late 18th century Stockholm, and the frightful yet fascinating reality lurking behind the powdered and painted veneer of the era.
Title: Little & Lion

Author: Brandy Colbert

Published August 2017 by Little, Brown

Genre: YA Contemporary, LGBT, Mental Health

Synopsis:
When Suzette comes home to Los Angeles from her boarding school in New England, she isn't sure if she'll ever want to go back. L.A. is where her friends and family are (along with her crush, Emil). And her stepbrother, Lionel, who has been diagnosed with bipolar disorder, needs her emotional support.

But as she settles into her old life, Suzette finds herself falling for someone new…the same girl her brother is in love with. When Lionel's disorder spirals out of control, Suzette is forced to confront her past mistakes and find a way to help her brother before he hurts himself–or worse.
Title: Pride and Prejudice

Author: Jane Austen

Published: 1813

Genre: Classic, Romance

Synopsis: Since its immediate success in 1813, Pride and Prejudice has remained one of the most popular novels in the English language. Jane Austen called this brilliant work "her own darling child" and its vivacious heroine, Elizabeth Bennet, "as delightful a creature as ever appeared in print." The romantic clash between the opinionated Elizabeth and her proud beau, Mr. Darcy, is a splendid performance of civilized sparring. And Jane Austen's radiant wit sparkles as her characters dance a delicate quadrille of flirtation and intrigue, making this book the most superb comedy of manners of Regency England.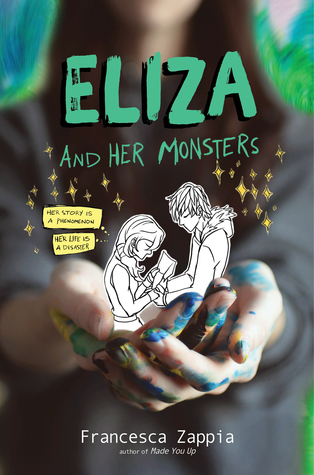 Title: Eliza and her Monsters

Author: Francesca Zappia

Published: May 2017 by Greenwillow Books

Genre: YA Contemporary Romance, Mental Health

Synopsis: Her story is a phenomenon. Her life is a disaster.
In the real world, Eliza Mirk is shy, weird, and friendless. Online, she's LadyConstellation, the anonymous creator of the wildly popular webcomic Monstrous Sea. Eliza can't imagine enjoying the real world as much as she loves the online one, and she has no desire to try.
Then Wallace Warland, Monstrous Sea's biggest fanfiction writer, transfers to her school. Wallace thinks Eliza is just another fan, and as he draws her out of her shell, she begins to wonder if a life offline might be worthwhile.
But when Eliza's secret is accidentally shared with the world, everything she's built—her story, her relationship with Wallace, and even her sanity—begins to fall apart.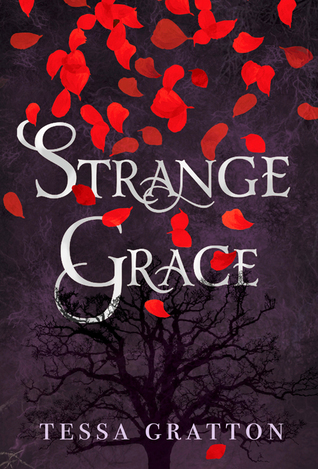 Title: Strange Grace

Author: Tessa Gratton

Published: September 2018 by Margaret McElderry Books

Genre: YA Fantasy (paranormal-witches) Romance, LGBT

Synopsis: Once, a witch made a pact with a devil. The legend says they loved each other, but can the story be trusted at all?
Long ago, a village made a bargain with the devil: to ensure their prosperity, when the Slaughter Moon rises, the village must sacrifice a young man into the depths of the Devil's Forest.
Only this year, the Slaughter Moon has risen early.
Bound by duty, secrets, and the love they share for one another, Mairwen, a spirited witch; Rhun, the expected saint; and Arthur, a restless outcast, will each have a role to play as the devil demands a body to fill the bargain. But the devil these friends find is not the one they expect, and the lies they uncover will turn their town—and their hearts—inside out.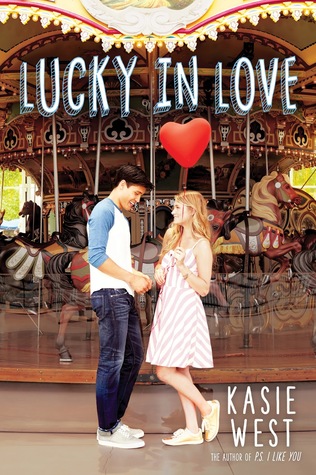 Title: Lucky in Love

Author: Kasie West

Published: June 2017 by Scholastic

Genre: YA Contemporary Romance

Synopsis: Maddie's not impulsive. She's all about hard work and planning ahead. But one night, on a whim, she buys a lottery ticket. And then, to her astonishment—
She wins!
In a flash, Maddie's life is unrecognizable. No more stressing about college scholarships. Suddenly, she's talking about renting a yacht. And being in the spotlight at school is fun…until rumors start flying, and random people ask her for loans. Now Maddie isn't sure who she can trust.
Except for Seth Nguyen, her funny, charming coworker at the local zoo. Seth doesn't seem aware of Maddie's big news. And, for some reason, she doesn't want to tell him. But what will happen if he learns her secret?